ANDY CARNEY
Composer and multi-instrumentalist from Wales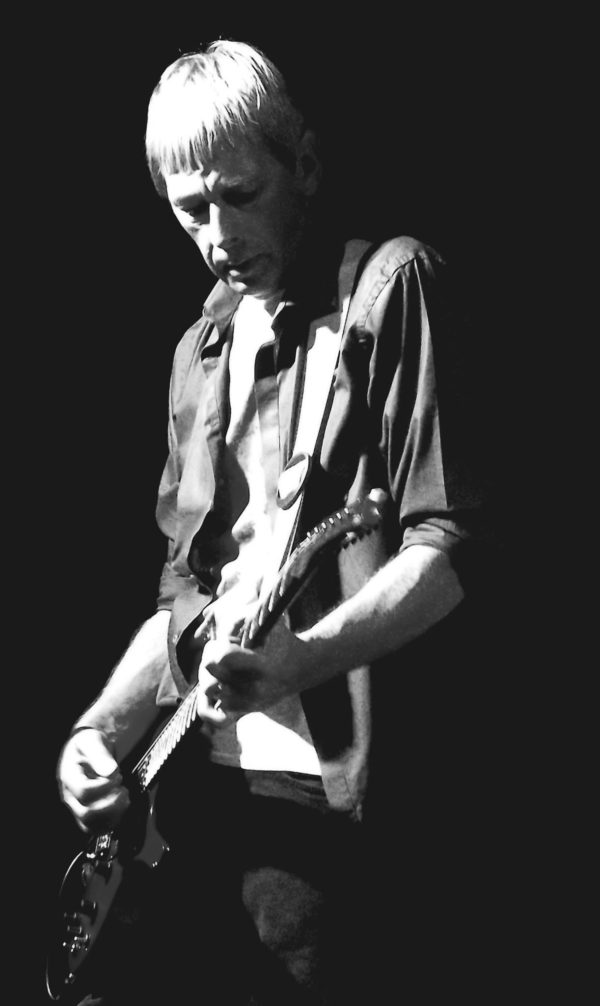 Andy Carney is the former guitarist with Welsh
progressive rock band Multi-Story.
Born in South Wales, United Kingdom, Andy has worked with artists including Grant Nicholas (Feeder) and Rick Parfitt Jnr and has extensive experience of live, studio, television and radio including:
East / West,FM Records: Rockfield Studios, Monmouth
Through Your Eyes, FM Records: Loco Studios
BBC Radio 1 Special recorded at BBC Maida Vale, London
BBC Radio Cymru
ITV Rock Solid recorded at ITV Studios, Culverhouse Cross, Cardiff
Although a guitar is the preferred instrument of choice, Andy creates sounds, melodies and harmonies using a range of instruments in order to create an atmospheric and sonic representation.
Andy also has also benefited from a long term writing collaboration with singer and songwriter Chris Burke under the branding of CABU Music.

"One good thing about music, when it hits you, you feel no pain"
Bob Marley
WHAT I CAN PROVIDE
A range of bespoke musical services for tv and small film, recording and live sessions.

WHAT PROFESSIONALS & PEOPLE ARE SAYING
Below are a few testimonials from people and professionals.

"Great guitar my man!"

"Hi Andy & Chris, I like this, killer guitar and great vocals……"

"Andy & Chris, the structure and format of your song speaks well to your understanding of commercially viable music and also speaks volumes to your general craftsmanship as songwriters."

"Hi Andy, we loved the track ….."
"If opportunity doesn't knock ……….Build a door"
Milton Berle
PORTFOLIO
Below you will find examples of my compositions to listen to.
TIME
Written and performed by Andy Carney.
SIMPLE GUITAR MELODIES
Written and performed by Andy Carney.
BRING TOGETHER
Written and performed by Andy Carney. 100% rights owner.
OPTIMISTIC
Written and performed by Andy Carney.
ALL OUR TOMORROWS
Written and recorded by Andy Carney and Chris Burke T/A CABU Music.
FLIP THE LID
A short collection of compositions for a children's gaming programme.
SHE FLOWS
Written and performed by Andy Carney and Chris Burke.
..
WAY OUT
Excerpt from the film "Way Out" directed by Atem Kuol. Music by Andy Carney.
CONTACT ME
Below you can find information for contacting me. You can also send a message using the form below right.
Looking forward to hearing from you, Andy